Hello. Welcome to the world of InkRockit!
Your #1 Source For Photo Frames
Showcase a destination, event or special occassion using eye-catching custom photo frames designed and printed by InkRockit.
1000 Сustom Photo Frames
$1.65 each
Total Price $1,659 - Shipping Included!
All prices include shipping
Trusted by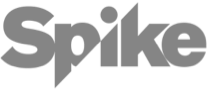 Custom Finishes
Ask about maximizing the impact of your photo frames for a price that won't hurt your budget by using one or more of InkRockit's affordable custom finishes.
Custom
Sizes & Die-cuts
UV Coating
& Lamination
Embossing
& Foil Stamping
PMS Colors
& Metallic Colors
Specialty
Papers
Client project showcase
Getting the most out of your custom photo frames
Design it
Create an Effective Design
An award-winning creative team that will maximize the impact of your piece or take your brand to the next level.
Print it
Produce a Quality
Piece
Attractive priced, premium quality printing supported by your unmatched service and Rocking fast delivery.
Mail it
Deliver on
Target
Effective Direct Mail Services that deliver your marketing materials to the right people at the right time.